Karen Whitney, PA – Experience Like No One Else.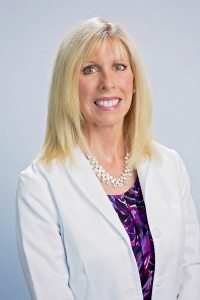 Karen Whitney, PA, has been certified as a Physician Assistant by the National Commission for Certification of Physician Assistants since 1976. As a Board Certified PA, Ms. Whitney must take a Board Exam every six years to maintain her certification and the privilege to add the "C" after her name. A Physician Assistant (or PA) is a nationally certified and state-licensed medical professional. PAs practice medicine on healthcare teams with physicians and other providers.
Karen is a native of Cincinnati. She attended University of Cincinnati for a Bachelor of Science in Community Health, and received her degree as a Primary Care Physician Assistant from Cincinnati State Technical College in 1976. She enjoyed working several years for a local Health Maintenance Organization in both the Internal Medicine and Gynecology Departments before moving to the Chicago suburb of Schaumburg to continue in Internal Medicine for another HMO. After working part time in order to devote her energy to raising three daughters, Ms. Whitney returned to primary care medicine and a vein and laser cosmetic practice in 1996, which developed into a passion for non-surgical cosmetic treatments. Prior to joining Advanced Cosmetic Surgery and Laser, she spent 14 years as President and PA at a local vein and cosmetic practice, where she developed a devoted following of patients while managing the day-to-day operations of the practice.
Karen Whitney specializes in the evaluation and treatment of leg veins and non-surgical cosmetic procedures, including facial injectables, light-based treatments, and skin rejuvenation. She is one of the areas most experienced sclerotherapists, having treated an estimated 3 million veins over the past seventeen years. She was also selected by Allergan, manufacturer of Botox and Juvederm, to be a Non-Physician Injector Trainer.
Once you meet Karen you will understand why her patients have traveled from the east and west coasts, as well as Brazil and Netherlands, to receive treatment. Her attention to detail, skilled hand, and warm and caring demeanor assure you will receive the very best of care. This caring attitude extends beyond her medical care as she has been a local chapter leader of Dining for Women for the past 7 years, helping raise funds towards the betterment of women and girls in developing countries.
By attending annual meetings held by the American College of Phlebology and the Society for Laser Medicine and Surgery, as well as various Aesthetic conferences, Ms. Whitney stays at the forefront of vein and non-surgical cosmetic treatments. She is a member of the American College of Phlebology and the American Society of Laser Medicine and Surgery, as well as the Ohio Association of Physician Assistants and American Academy of Physician Assistants.
You can learn more about treatment of leg veins by visiting our Advanced Vein Solutions page and by visiting this site* for the American College of Phlebology.
*link to American College of Phlebology http://www.phlebology.org/patientinfo/index.html
Email karen.whitney@351face.com