Miradry for Hyperhidrosis – Excessive Sweating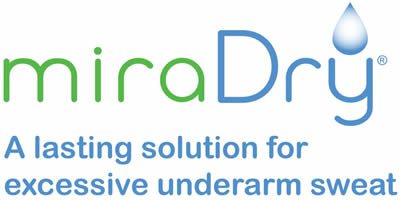 (Excessive Sweating, Hyperhidrosis)
Addresses Excessive Sweating under the arms
MiraDry is a fantastic treatment that we offer at Advanced Cosmetic Surgery and Laser Center. It is treatment the permanently disables or eliminates the sweat glands in your underarms. That may not sound important if you don't have a sweating issue, but if you do it can mean a really drastic change in your life, so for the person who has perspiration as an issue, they're armpits are wet whether their stressed or relaxed and happy, it's an uncontrollable problem and it really has a huge on personal and professional life. MiraDry usually takes two treatments based about two months apart, we do numb the armpit for this process which heats to kill the sweat glands and is a permanent solution. Once the glands are killed by the heat they do not regenerate and it really is such a life changing procedure that I'm very pleased to offer that.
Frequently Asked Questions
Call our office to schedule a consultation.