Micro-Follicular Transplant (Hair Transplant)
Addresses the following concerns
Hair loss
Desire to treat bald spots and to gain a fuller head of hair
Hair Transplant Animation Videos
Outpatient procedure performed in our AAAHC surgery center under local anesthetic and oral sedation.
A thin strip of hair is surgically removed from the back of the head by Dr. Mendelsohn, where thinning does not occur.
A team of highly skilled and well-trained technicians use binocular dissection to divide the hair follicles, then they transplant thousands of individual hairs onto needed areas of the scalp. During the transplant you can rest, talk, or watch TV!
Pain is minimal, and easily controlled with medication.
You will need to sleep and rest with your head elevated for a week after your procedure.
Hair Transplant Staples are removed ten days after your procedure.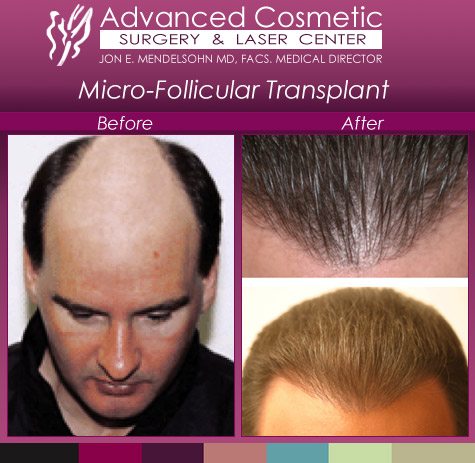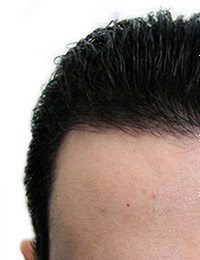 You will begin to see hair regrowth three to six months after your procedure.
Results are permanent!