You won't find this designer filler everywhere!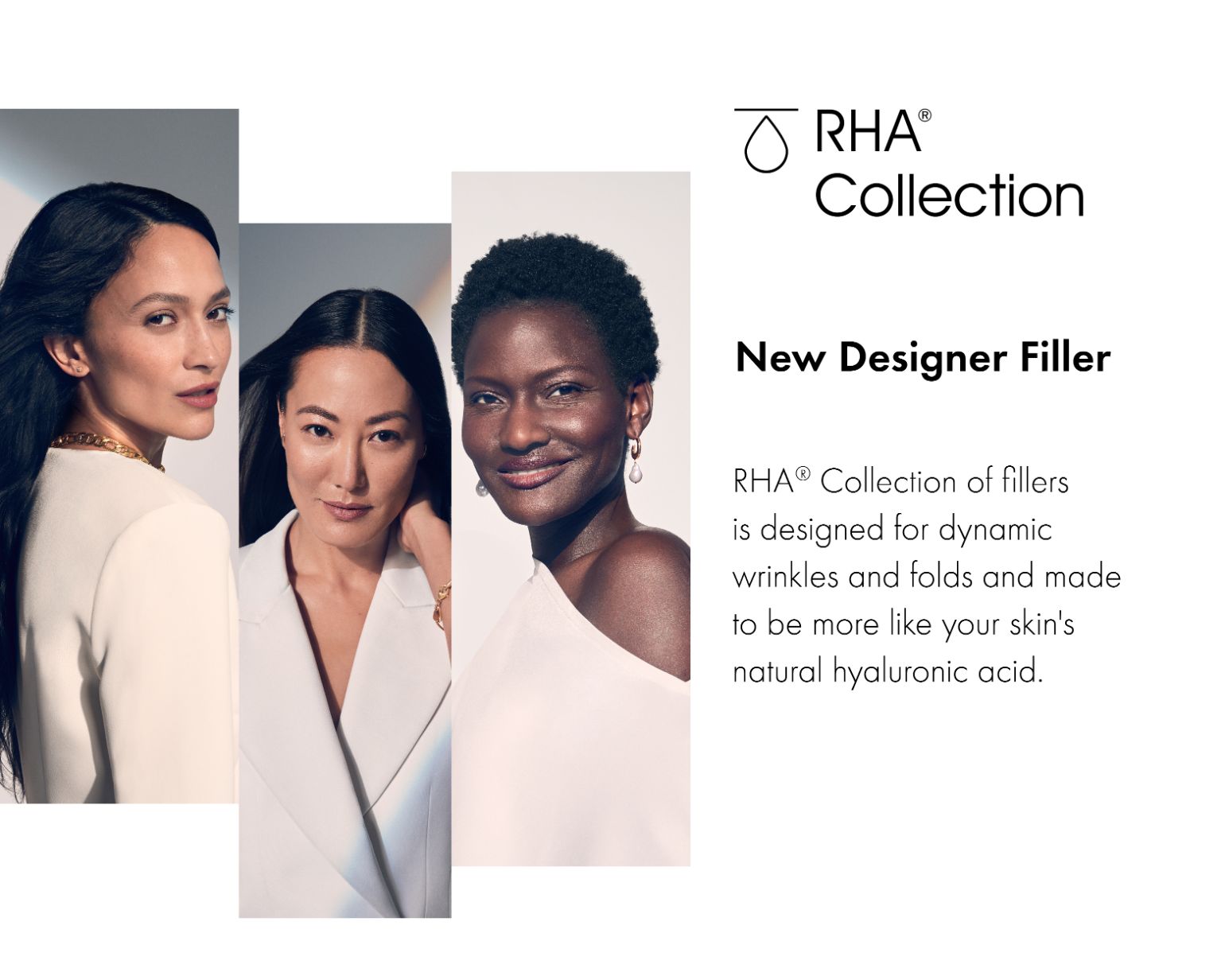 We're excited to be among the first practices in the U.S. to offer the RHA® Collection, the latest innovation in hyaluronic acid fillers.
RHA represents the latest advancement in hyaluronic acid (HA) dermal fillers. It is the first — and only — FDA-approved HA filler for dynamic wrinkles. This is modern science at its best. Unlike ordinary dermal fillers, RHA achieves a unique smoothing effect thanks to an innovative cross-linking method that helps the gel more closely match the natural HA found in human skin. It adapts to your facial movements for a more natural appearance, both when the face is at rest and while composing facial expressions.
RHA moves with the skin for an age-defying result and ultra-smooth finish that looks more natural than comparable HA fillers. Always flawless and never frozen, RHA helps our patients erase wrinkles without obvious signs of having work done.
Revance Designer Filler Before and After Results from Jon Mendelsohn on Vimeo.
GET THE RHA GLOW WITH RESULTS LASTING UP TO 15 MONTHS!
Patients seeking healthy, radiant, wrinkle-free skin will fall in love with the RHA glow. While the natural results are impressive, the benefits of RHA do not end there. Perhaps one of the most impressive benefits of RHA is that it has results that last up to 15 months. That means our patients spend less time in the treatment chair, and more time enjoying life with a youthful face that remains true to their looks, only better.
THE BRILLIANCE OF SWISS SCIENCE IS NOW AVAILABLE IN THE U.S.
After years of rigorous clinical testing, the FDA has approved RHA for the treatment of dynamic wrinkles or expression lines, such as nasolabial folds around the mouth, for patients aged 22 and older.
RHA was developed in Geneva, Switzerland as the brainchild of one of the world's leading skin experts, Madame Valérie Taupin at TEOXANE SA. While dermal fillers have been medically proven to soften wrinkles and fine lines, RHA goes a step further than ordinary cosmetic injectables as a uniquely resilient filler that moves seamlessly with the most expressive parts of the face.
Now, patients in the U.S. finally have access to the latest innovation in anti-aging technology with RHA through Revance Therapeutics.
THE 1ST PLASTIC SURGERY PRACTICES IN CINCINNATI TO OFFER THE RHA COLLECTION OF FACIAL FILLERS!
Advanced Cosmetic Surgery & Laser Center is proud to be the first clinics in Cincinnati to offer RHA. Only select aesthetic specialists have been given early access to this unique dermal filler. Our Cincinnati plastic surgery practice strives to stay at the cusp of modern science. With RHA, our patients can enhance their natural beauty with results that look more natural than ever.
The folds and lines and wrinkles on your face move with every facial movement. How a filler behaves in the skin determines if your natural expressions stay "yours", or change to accommodate the filler.
Naturally behaving filler is key to maintaining a natural appearance whether your face is still or smiling or even pouting. The RHA collection of fillers was designed in Switzerland with special long-chain gel particles to be resilient and stretchy.
No one wants to look stiff or "done" from filler injections. Aside from the extremely important skill of your chosen injector, the choice of fillers and the strategy behind those choices call for a variety of filler densities and properties.
Teosyal RHA Dynamic Fillers
TEOXANE Laboratories, the company that brought the Teosyal filler line that we all know and love now, has an exciting new line of dermal fillers: RHA dynamic fillers
This newly developed line of dermal fillers is not replacing Teosyal's already-loved filler line. It's adding to the existing line using a new and exciting formulation: Resilient Hyaluronic Acid (RHA).
Many patients inquiring about dermal filler injections are worried about looking unnatural and have a fear of not being able to show their natural facial expressions. Teosyal's RHA Dynamic Fillers are an excellent line of products that address these patient concerns while still achieving a great result.
So What Is the Difference Between Traditional Hyaluronic Acid Fillers and Resilient Hyaluronic Acid Fillers?
HYALURONIC ACID FILLERS
Resilient hyaluronic acid (RHA) fillers differ from traditional fillers, as they are able to recoil and spring back to their original shape after being altered, stretched, bent, or compressed. Resilience is an important quality for fillers placed in dynamic areas of the face, including the cheeks, around the eyes, and around the mouth. The resilience in RHA dynamic fillers not only provides a more natural result as you move your face, the hyaluronic acid also takes longer to metabolize. Because the RHA products move with your face and more closely resemble the hyaluronic acid that naturally exists in your body, it will take longer for this product to break down, producing results that last longer than traditional fillers.
Teosyal's RHA Dynamic Filler line contains 4 grades of hyaluronic acid filler products named 1, 2, 3, and 4. The numbers represent a scale of intensity of the product, specifically the concentration of hyaluronic acid. They are used on different areas of the face and depths of wrinkles or hollows.
Typically, RHA Dynamic Fillers product is recommended for wrinkles in the perioral zone, forehead, on the neck, and around the eyes
MORE ABOUT TEOSYAL'S RHA DYNAMIC FILLERS
Teosyal RHA 1 is a filler treatment specialized and targeted to treat surface lines and fine lines.
Typically, this product is recommended for wrinkles in the perioral zone, forehead, on the neck, and around the eyes.
Teosyal RHA 2 is a filler treatment for lines and wrinkles that are of average/medium depth.
This product is generally recommended for wrinkles in the marionette lines, perioral zone, around the eyes, and between the eyebrows.
Teosyal RHA 3 is a filler treatment for deeper lines and wrinkles.
It is usually recommended for wrinkles around the nasolabial area, between the eyebrows, and around the eyes. If you are noticing wrinkles appearing on your face, but you are afraid that a product will add unneeded volume to your face, then Teosyal RHA 3 is a great choice for you.
Teosyal RHA 4 is a filler treatment targeted to give volume.
It is considered best for nasolabial wrinkles, the jawline, and the cheek bone area. If you find that you constantly look tired, have deep lines, or your skin sags, then Teosyal RHA 4 is a product you should strongly consider to improve the appearance of your face. These three signs indicate that there is a loss of volume in the face, which is exactly what Teosyal RHA 4 targets.
The RHA® Collection represents the latest advancement in hyaluronic acid filler science and it's not available everywhere.
Book an appointment now.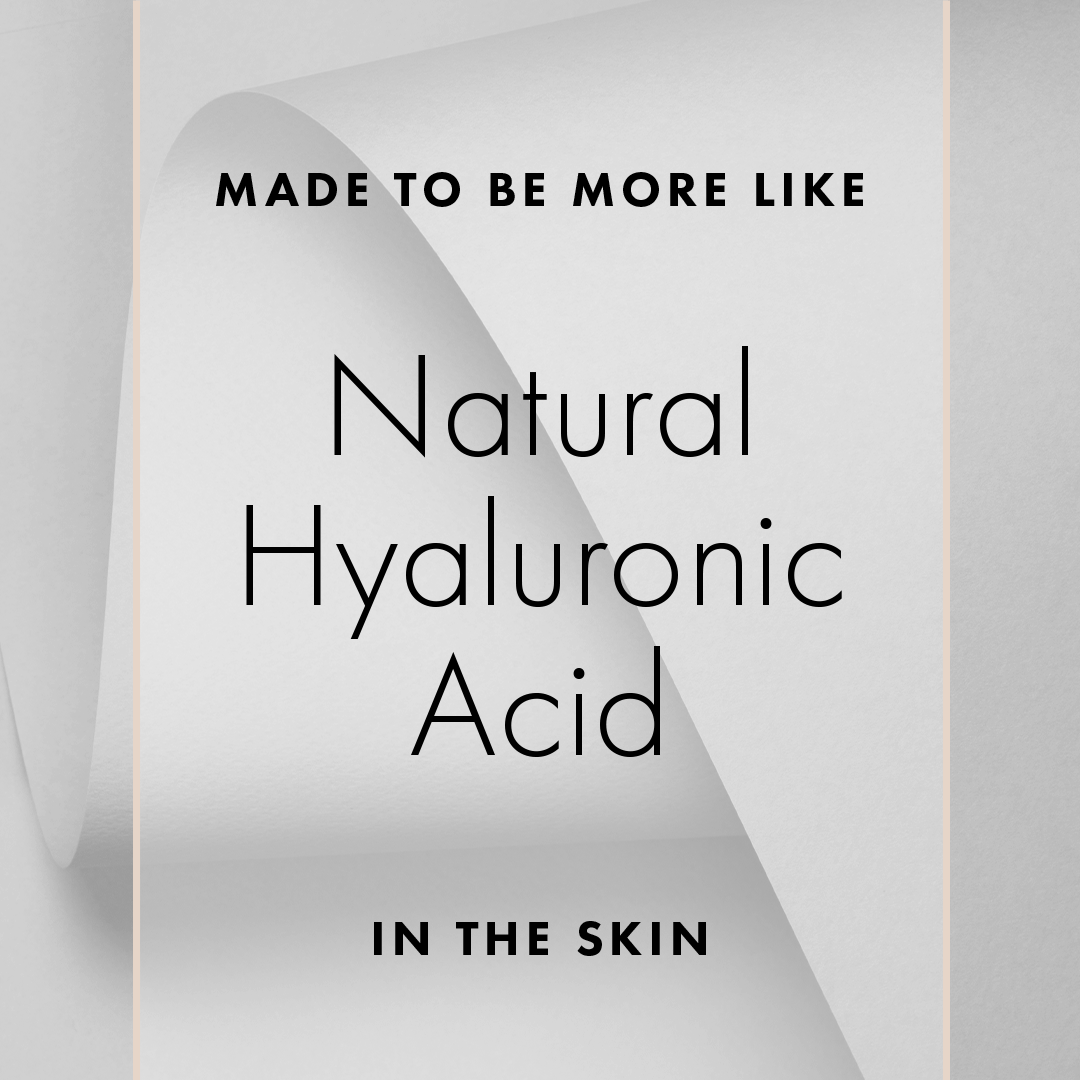 RHA PRECAUTIONS
As with all cosmetic injectables, women that are pregnant or breastfeeding should not be treated with RHA. Scarring and hyperpigmentation conditions may result in complications from treatment. Please discuss these with our trained injectors during the consultation. Additional restrictions may apply.
Prior to injection, patients will be advised of possible side effects, risks, and complications. It is our goal to help patients make an informed decision before receiving any cosmetic procedures.
Patients with a history of severe allergies, lidocaine allergy, or known allergic reactions to gram-positive bacterial proteins may be ineligible for treatment. Clients with bleeding disorders may also not be able to receive RHA for wrinkles.