Board Certified Plastic Surgeon, Dr. Joel Maier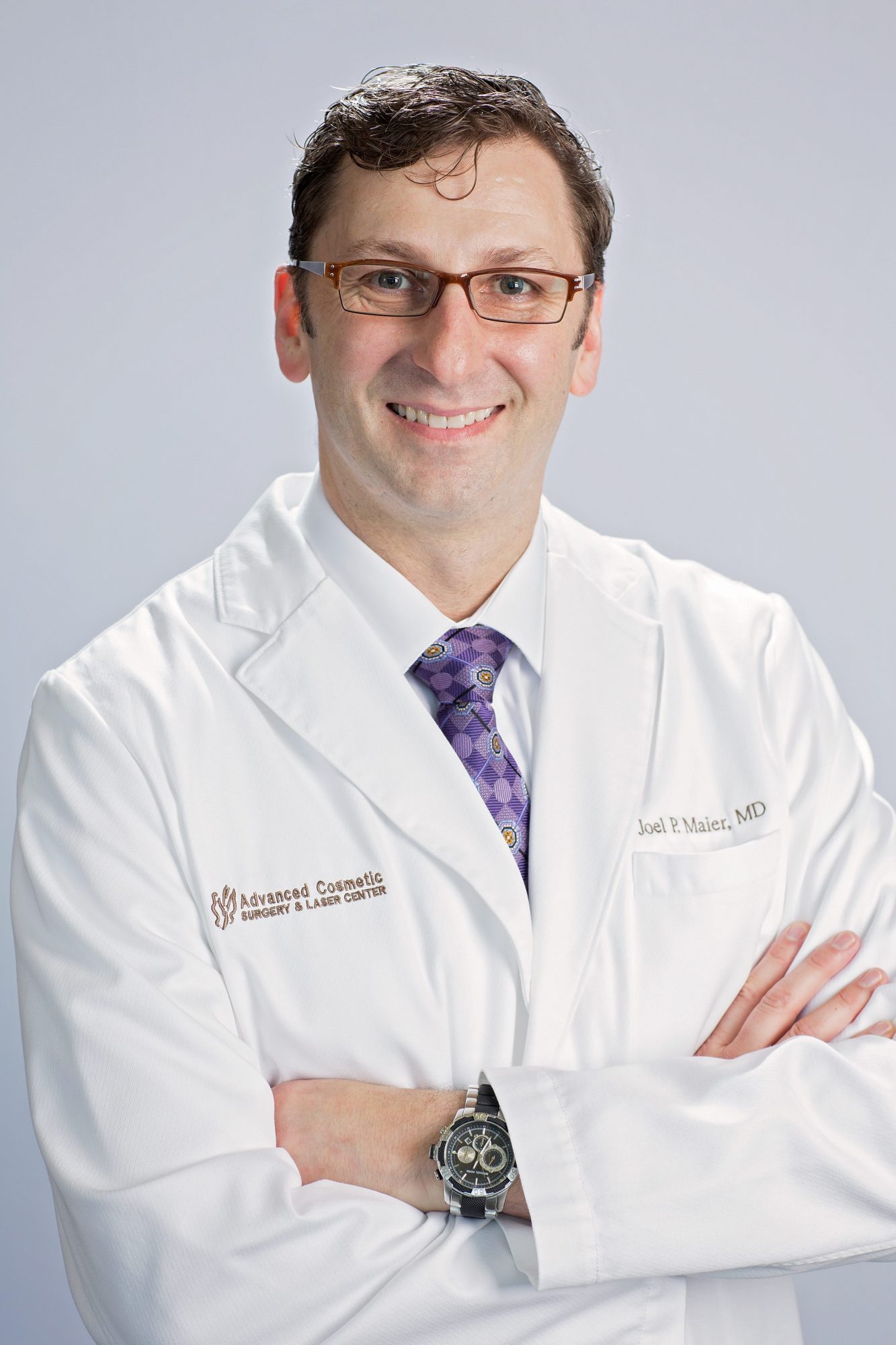 Dr. Maier is a board certified plastic surgeon licensed to practice the full spectrum of cosmetic surgery, with an expertise in body sculpting – including breast augmentation, breast lift surgery, tummy tuck surgery, and liposuction.
Body Sculpting A New You — Breast Augmentation, Liposuction, Tummy Tuck & Mommy Makovers
Here's a little secret, almost every mother wants her pre-childbirth body back! We love our children but bringing them into this world has damaged your beautifully smooth body. With the help of a skilled plastic surgeon like Dr. Joel P. Maier, FACS, you can reverse the effects of childbirth and it can be a dream come true. Dr. Maier can help you look great and feel wonderful!Dr. Maier and his team of experts can combine plastic surgery procedures to achieve the shape that you have always wanted. A breast lift with or without breast implants can perk up your breasts and give you the shape you once had and the size you always desired. Liposuction is a popular surgical option for dramatic weight loss to specific areas of your body. Abdominoplasty, also called a Tummy Tuck, will remove the excess skin caused by weight loss or childbirth. Combining these procedures will bring a shapely figure to patients whom desire their youthful form once again. Looking great and feeling wonderful!Dr. P. Joel Maier, FACS is a trusted Cincinnati, Ohio breast augmentation, liposuction and abdominoplasty plastic surgeon. To learn more, please contact his office for a consultation.
The Safest Liposuction in Cincinnati
Liposuction sculpts the body of a patient. Undesired fat is removed from the following areas:
abdomen
buttocks
cheeks
chin
hips
knees
neck
thighs
upper arms
It is called liposculpture, lipoplasty or suction lipectomy by various plastic surgeons. The procedure focuses on one-time fat removal, and Dr. Maier recommends regular fitness and dieting to keep the weight off following surgery.
Says Dr. Jon Mendelsohn, Medical Director of Advanced Cosmetic Surgery & Laser Center, "Dr. Maier is a wonderful addition to our team.  His warm, personal approach is highly comforting to patients, and his surgical techniques produce exceptional results.  Body sculpting is the perfect solution for anyone trying to rejuvenate their body due to the effects of pregnancy, aging and weight loss."
Dr. Joel P. Maier practices plastic surgery, including cosmetic & reconstructive surgery. He is certified by the American Board of Surgery, the American Board of Plastic Surgery, and is Fellowship trained in body and breast contouring. He is licensed in both Ohio and Kentucky.  He has been selected as a fellow of the American College of Surgeons and is a member of the American Society of Plastic Surgeons.  His office is located in Advanced Cosmetic Surgery & Laser Center's new, state-of-the-art facilities located in the Rookwood Tower in Hyde Park. For more information, call 513-351-FACE, or visit www.351face.com.
Email: drmaier@351face.com