Advanced Facelift by Dr. Jon Mendelsohn
Dr. Jon Mendelsohn is a gifted Cincinnati facial plastic surgeon who has helped thousands of facelift patients achieve a more youthful and refreshed appearance. He uses the most advanced techniques in his Advanced Lift facelifting procedure to help patients erase the signs of aging — including deep folds and sagging skin, jowls, and neck. The results of this technique create a natural and more refreshed appearance.
We all want to look as good as we feel. Healthy habits like eating well and exercising can defy many of the signs of aging, but over time our skin and soft tissue inevitably grow lax, producing sagging skin, the presence of jowls with an ill-defined jawline, and an overall tired appearance. While these are all-natural marks of aging, they can be erased through a procedure that delivers equally natural and lasting results.
Unlike other facelift procedures, Dr. Mendelsohn's Advanced Facelift goes more than skin-deep to address the complex structures of the face and skin that contribute to issues including jowls, double chins, "hollow" cheeks and facial folds.
Rather than simply tightening the skin, this procedure starts by repositioning and tightening the submuscular aponeurotic system (SMAS), which serves as a support structure for the face. Excess skin and fat are also removed and repositioned, producing more youthful contours including smoother skin, a tighter neck, a defined jawline and cleaned up jowls.
Dr. Mendelsohn, who is repeatedly named one of the top 10 plastic surgeons in the state, has performed this 75-minute procedure more than 4,000 times. He balances this extensive expertise with a personalized approach, tailoring the process to meet your specific goals so you can look as vibrant as you feel.
•We all suffer from the consequences of age. For some, an Advanced Face Lift in Cincinnati with Dr. Mendelsohn may provide the solution. This one-hour procedure is performed under local anesthesia and utilizes incisions that are well-hidden and are 60-70% smaller than those of traditional facelifting procedures.
•With the Advanced Face Lift, Dr. Mendelsohn repositions drooping soft tissues, removes excess fat, tightens underlying muscles, and re-drapes the skin to achieve rejuvenating results. Patients are able to achieve a more refreshed and very natural appearance to help them look as good as they feel.
•When considering a facelift, it's important to avoid a windblown, pulled, and plastic look that lets the world know you've had a procedure. The skill and artistry of Dr. Mendelsohn avoids this, while helping patients recapture their youth with beautiful and natural-looking results.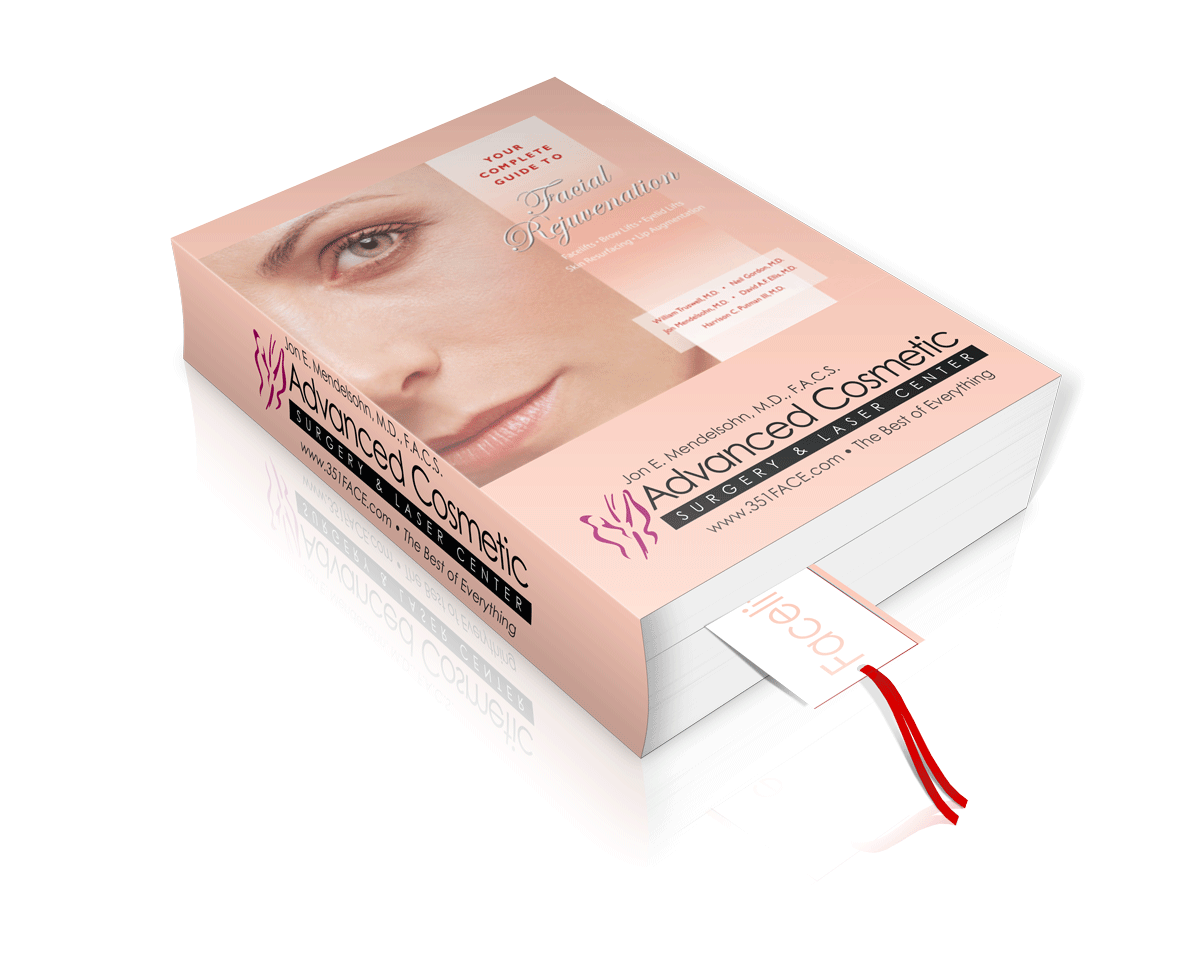 Free Download: Your Complete Guide to Facial Rejuvenation
Interested in a free download of our eBook?
Submit your email below and we'll send you an instant download of Your Complete Guide to Facial Rejuvenation.
Ready to Take the Next Step for Your Facelift?
Let's Start Your Virtual Consultation
Contact us through the form below and include an optional photo of the area you're looking to address, and we'll get back in touch with you shortly.