We asked Wendy for 3 Suggestions for Sprucing Up Your Skincare Routine this Spring.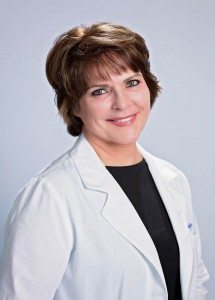 Spring cleaning isn't just for closets – you can spring clean your skin with exfoliation treatments as well. (Microdermabrasion, Dermaplane, Chemical Peels, Enzyme Masks and Gentle Scrubs). Removing the dull, dry, dead skin cells on the surface of the skin will improve the texture and tone, unclog pores, brightens the skin giving you the glow that we all love. Best of all, it will help your skin absorb products better.  If you want healthy, glowing skin, regular exfoliation is a must. Avoid exfoliants that contain ingredients like walnut shells and apricot pits that can irritate the skin. 
As the weather warms up, you might need less hydration and less makeup. Try a tinted moisturizer with SPF.  It gives the skin a healthy dose of moisture along with a hint of color to even out your complexion. Tinted moisturizer makes your skin look dewy and more natural and  will shorten your morning skincare. No makeup meltdown!
Lastly, don't forget to protect that newly glowing skin with sunscreen!  Use at least a broad spectrum SPF 30 in the Spring season as the sun's rays get stronger.  Choose a light broad spectrum SPF that protects your skin from UV rays without leaving it too greasy.  Don't forget to REAPPLY that SPF every 2 hours.  If you plan on using your bottle from last year, be sure to check it's expiration date.  Suncreens generally have a shelf -life of two to three years. Sunglassses and hats:  who can say no to a great pair of shades?  Treat yourself to a fun hat with no less than a 3″ brim,  (visors and ball caps protect only the front of the face, leaving the sides vulnerable).