Study Reveals the dangers of plastic surgery advertisements on Instagram!!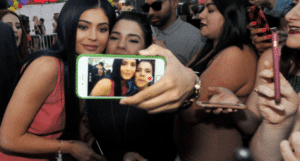 Americans are finding inspirations through celebrities and celebrity plastic surgeons online.  In fact, half of plastic surgeons say social media is a cheap way of advertising their services.
Beware!!! Some of the people advertising cosmetic surgery on Instagram are NOT always the best qualified to perform these procedures.  A survey was conducted of more than 1.7 million posts on Instagram under 21 plastic surgery hashtags, found that only 18% were posted by board-certified plastic surgeon.  Others were posted by barbers, salons, dentists and other NON-certified physicians, putting patients who respond to their ads at major risk.
This is very scary!!  These findings come as social media pressures more people to get plastic surgery.
A cosmetic surgeon is not necessarily the same thing as a board certified plastic surgeon, and patients need to be aware of this!!