Local cosmetic surgery center offering Botox at special price for launch party
NORWOOD, Ohio (WKRC) – A popular wrinkle reducer is now getting more affordable for some.
Botox is so popular now that people are bargain shopping to get this wrinkle reducer. The team at the Advanced Cosmetic Surgery & Laser Center in Norwood says Botox is usually about $25 a unit, but it can fluctuate from $12 to $17 a unit nationwide.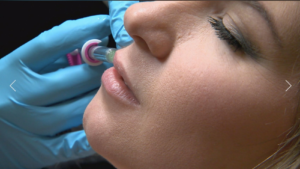 So now that so many medical providers — from dermatologists to dentists — are using it, price wars are starting to take place. So, the Advanced Cosmetic Surgery & Laser Center team has been chosen as part of the national training team by Allergan, the company that makes Botox.
They are offering it to others at $7.99 per unit. That's a price not seen before. Dr. Jon Mendelsohn says the average patient needs about 20 units per site treated, such as the forehead or crow's feet around the eyes. He says that means his team can offer it for about $160 to $190 dollars per area.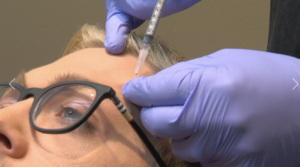 It's one of the reasons Botox parties are now becoming popular.
Now there's a catch: This price is available at a special launch party they are having Oct. 9, and to get it, you need to register ahead online or by calling 513-351-FACE.