Halloween-Facelift-Liz-Bonis-WKRC-12-Cincinnati-Platelet Rich Plasma (PRP) and Micro-Needling Skin Treatment from Jon Mendelsohn on Vimeo.
CINCINNATI (WKRC) – Just in time for Halloween, there's a new cosmetic procedure getting a lot of attention.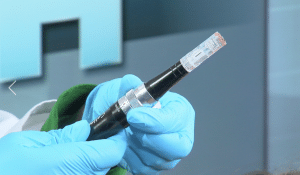 They call it the "vampire facelift." The facelift uses your own blood, with boosted platelet rich plasma, or PRP. It puts the blook back into the face with what's called mironeedling.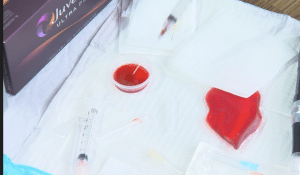 Some of the team from the Advanced Cosmetic Surgery and Laser Center stopped by Local 12 to talk about the procedure ahead of Sunday's "What's Happening In Health" show.
(Although referred to as the Vampire facelift in this segment, we are in NO way affiliated with the doctors listed here https://vampirefacelift.com.  Although we have been using Platelet rich plasma (PRP) since 1999, we utilize our own technique, the highest yield centrifuge, and our own highly trained team to to both inject PRP as well as place it topically. We use it for surgical and non surgical treatments and have done so for more than 18 years.)  
[One additional note: This treatment often utilizes the Platelet poor component as what we call a fibrin glue]